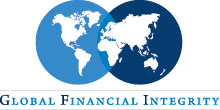 Filling the SDG's Funding Gap
Addressing the global community's ability to finance, and achieve, the Sustainable Development Goals.
Event Details
Time:
3:00pm to 4:30pm (Registration begins at 2:30pm)
Venue
Courtyard by Marriott, Washington, DC/Foggy Bottom
Location 515 20th Street NW
Washington, DC

Register Now
Global Financial Integrity is addressing the key question determining the ability of the global community to achieve Sustainable Development Goals—filling the funding gap. Variously estimated at $1 trillion to $2 trillion annually, this shortfall must be met if success is to be reached.
For the international community, this basically means curtailing outflows from and maximizing inflows to emerging market and developing countries.
This event will focus on ending trade misinvoicing and legitimizing resource exports, plus building public-private partnerships and stimulating foreign direct investment.
Policymakers and experts from Africa, Latin America, and Europe will offer views on how to make this happen.
Please plan to join us for this crucially important discussion.
Speakers
Speakers will be listed as they are confirmed.