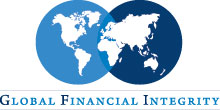 Funding / Financials
Funding
Funding for the work of Global Financial Integrity is generously provided through grants, contracts, and/or donations from the following entities:
Government of Denmark
Government of Finland
Government of Nigeria
Government of Spain
Norwegian Research Council
Various Individual Donors
Help Support Us
Interested in supporting our work?  Make a tax-deductible donation on our website here, or send your check, made payable to Global Financial Integrity, to:
Global Financial Integrity
1100 17th Street NW, Suite 505
Washington, DC 20036
USA
Financials
Audit
You can download GFI's 2013 audit from Halt, Buzas & Powell, LTD here (PDF).
Tax Return
You can download GFI's 2013 tax return (IRS Form 990) here (PDF).