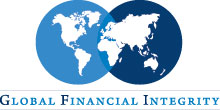 Board of Directors
Global Financial Integrity's work is overseen and guided by a five-member Board of Directors consisting of the following distinguished individuals.
Lord Daniel Brennan QC, Chair
Lord Daniel Brennan is a member of the House of Lords. He is a Deputy High Court Judge and Crown Court Recorder. His knowledge of international law earned him an appointment on the panel of consultants to the World Bank for Latin America and South and East Asia. Lord Brennan is also the current Bar representative on the Council of the International Bar Association.
Dr. Rafael Espada, Vice Chair
Dr. Rafael Espada was Vice President of Guatemala from 2008-2011. During his term in office he led the administration's efforts to create a more transparent and accountable government. Working closely with GFI, Espada strengthened the legal and regulatory transparency in public contracting, auditing and bank regulations. Prior to his election, Dr. Espada was a cardiothoracic surgeon Methodist DeBakey Heart Center. While practicing, Dr. Espada would frequently fly to Guatemala to treat underprivileged patients in his native country who required cardiothoracic care. While serving as Vice President, Espada worked closely with Global Financial Integrity's Policy Advisory Program to increase financial transparency in the country.
Lester A. Myers, Secretary/Treasurer
Lester Myers is the president of the Center of Concern, a Washington think tank that researches, educates, and advocates out of the Catholic social tradition to promote global social justice. He is a Caux Round Table Fellow, member of the Georgetown Corporate Counsel Institute Advisory Board, and Board Advisory Services faculty member for the National Association of Corporate Directors. He also participates in corporate citizenship programs of the Business Civic Leadership Center at the U.S. Chamber of Commerce.
Thomas Pogge
Thomas Pogge is a professor of Philosophy and International Affairs at Yale University. He is the Research Director at the Centre for the Study of Mind in Nature at the University of Oslo. Mr. Pogge serves on the Editorial Advisory Board of the Carnegie Council for Ethics in International Affairs and is the author of "World Poverty and Human Rights."
Raymond Baker
Raymond Baker is President of Global Financial Integrity and the author of Capitalism's Achilles Heel: Dirty Money and How to Renew the Free-Market System, published by John Wiley & Sons and cited by the Financial Times as one of the "best business books of 2005." He has for many years been an internationally respected authority on corruption, money laundering, growth, and foreign policy issues, particularly as they concern developing and transitional economies and impact upon western economic and foreign interests. Read more about Mr. Baker on his staff page.