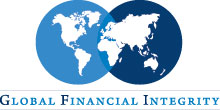 Advisory Board
Nelson Barbosa
Nelson Barbosa is a Professor at both the São Paulo School of Economics (Getulio Vargas Foundation) and the Institute of Economics (Federal University of Rio de Janeiro). From 2011 to 2013, Dr. Barbosa served as Brazil's Deputy Finance Minister. He previously served as Secretary of Economic Policy (2009-2010), Secretary of Economic Monitoring (2007-2008), and earlier as an analyst at the Brazilian Central Bank. Dr. Barbosa holds a PhD in Economics from the New School for Social Research in New York.
Arvinn Gadgil
Arvinn Eikeland Gadgil is Director of Partnerships and Policy at the Norwegian Refugee Council in Oslo. Prior to his appointment in January 2014 he was Norway's Deputy Minister for International Development from April 2012 to December 2013. Before being nominated State Secretary he was Political Advisor to the Minister of Development. From 2006–2007 he worked in the South Asia and Afghanistan section in the Ministry for Foreign Affairs. Mr Gadgil has also been posted to Afghanistan and worked for the Norwegian NGO the Development Fund Norway.
Kenneth M. Jensen
Kenneth M. Jensen is associate director of the American Center for Democracy for its Economic Warfare Institute. In that capacity, he produces daily the EWI Blog and Digest on economic threats to Western democracies. He was a founding staff member of the United States Institute of Peace and, ultimately, its research director. He was founding CEO of the American Committees on Foreign Relations and is a life member of the Council on Foreign Relations.
Eva Joly
Eva Joly represents France in the European Parliament as part of Europe Ecology – The Greens. She represented her party as a candidate for the presidency of France in the 2012 elections. Ms. Joly was the recipient of GFI's 2010 Award for Exemplary Leadership. As a prosecutor, Joly made her mark taking on corruption as an investigating judge at the High Court of Paris. Soon after, she accepted a three-year position as a special advisor on corruption at the Norwegian Ministry of Justice.
Robert M. Morgenthau
Robert M. Morgenthau, recipient of GFI's 2009 Award for Exemplary Leadership, served as the Manhattan district attorney for 35 years. In his tenure Mr. Morgenthau presided over numerous investigations into illicit banking and financial practices. As recently as January of 2009, his office uncovered a data-stripping practice by which Iranian banks were illegally shifting billions of dollars through American financial institutions in order to bypass international sanctions.
Moisés Naím
Moisés Naím is an internationally-syndicated columnist and best-selling author, who currently is a Senior Associate in the International Economics Program at the Carnegie Endowment for International Peace. Mr. Naím oversaw the relaunch and expansion of Foreign Policy magazine as its Editor in Chief from 1996 to 2010. In the late 1980s and early 1990s, Mr. Naím served as Venezuela's Minister of Trade and Industry, where he helped implement major economic reforms. He was a professor and dean at Instituto de Estudios Superiores de Administración.
Ngozi Okonjo-Iweala
Ngozi Okonjo-Iweala is a globally renowned Nigerian economist and currently Finance Minister of Nigeria. Prior to her current position she was a Managing Director of the World Bank. Ms. Okonjo-Iweala is a fellow at the Brookings Institution and is on the Board of Directors of the World Resources Institute.